I am using the daily Bible reading schedule from "The Bible.net" for my daily Bible reading.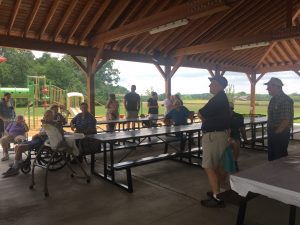 Today, I am reading and commenting on Leviticus 22-23.
Today's passage has instructions about things which would disqualify one of Aaron's descendants from serving as a priest and instructions concerning the yearly festivals of worship the people of Israel were to conduct. In between, there is a discussion of what was acceptable and unacceptable as an offering to the Lord. They were not to attempt to offer an animal with any defects as a burnt offering or as a peace offering to fulfill a vow. If the animal was for a purely voluntary peace offering it could be one that had one or more legs that were too long, but that was otherwise without defect.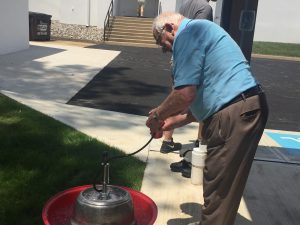 These instructions should inform us when we make gifts to God today. When we give to God we should give of our best, not our cast offs or half-hearted efforts. It is OK to give our used clothing, or furniture which we will no longer use to those in need, or to charitable organizations which can make use of them (even if that use is to sell them to someone else), but let us not ever think that doing so is making an offering to God. If we are giving something as an offering to God, it should be the best we can afford (note "best" is a subjective term, but "most expensive" should never be confused with "best"). In a way, the same thing applies to monetary offerings. "What I can spare" is not an offering. There is a time and place for giving "what I can spare" to God, but it is not to my credit when I do so. Our offerings to God should be out of the joy of having received His blessings. I do this less than I should…which is how I know that giving "what I can spare" is not a bad thing. When I have felt financially strapped enough that I only gave what I could spare after I have paid my bills has led me to realize that I need better financial discipline so that I can give to the Lord first and pay my bills and expenses with what is left over.