I am using the daily Bible reading schedule from "The Bible.net" for my daily Bible reading.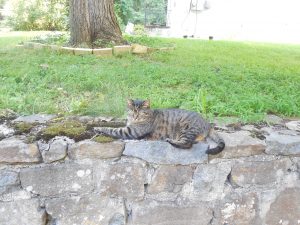 Today, I am reading and commenting on Acts 7-8.
When Stephen was put on trial he did not answer the charges directly. Instead, he recounted an abridged version of the history of the Israelites. Stephen's speech is an example of God fulfilling the believers' prayer from a few chapters earlier. He was indeed bold in proclaiming the Gospel, and no more tactful than Peter had been in his earlier speeches. Stephen accused the Sanhedrin of betraying and murdering the Messiah, and further of having the Law but not obeying it. Then when Stephen looked up to Heaven and declared that he saw the Son of Man standing next to God they could take no more. They rushed Stephen, dragged him out of the city and began to stone him. Now, I have never experienced being stoned, but I have been hit by a rock thrown at me. Which makes Stephen's reaction to being stoned remarkable. While he was being stoned Stephen prayed for God to forgive those who were in the act of killing him. Once more I am reminded of the shooting in Texas during the worship service. We should not seek armed guards to protect us from such an incident. Rather, we should pray to God that, if we find ourselves in such a situation, we have the strength to do as Stephen did. Luke's mention of Saul standing there approving Stephen's death was not just an interesting detail. He included that to tell us that Stephen's reaction had far reaching influence.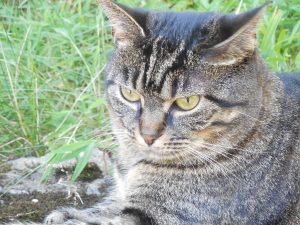 I have always paid close attention to the stories about Philip in the Bible (interesting side note, why does Luke not distinguish between Philip the Apostle and Philip the Deacon?) because I share the name. Actually, despite my fascination with my namesake I am more interested in Simon the Magician in the first of the two stories involving Philip. This Simon was celebrity in Samaria who had used his talents to set himself up as a kind of cult leader. Sometimes we get caught up in the folklore regarding Simon the Magician and miss what really happened. First, he immediately recognized the difference between the miracles which Philip performed and the tricks which he had done. Which led Simon to become a believer along with many others. Then when Peter and John arrived and the Holy Spirit came upon people, Simon wanted that ability. It seems clear to me that Simon wanted the ability to lay on hands and have people receive the Holy Spirit in order to return to the spotlight he had enjoyed before his conversion. However, when Peter reprimanded him for seeking to purchase God's power, he was immediately contrite. He did not attempt to defend his actions, but instead begged Peter to pray for him.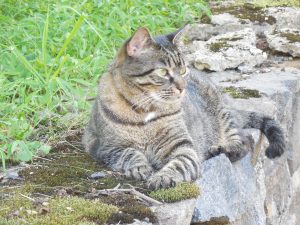 I really like the story of Philip and the Ethiopian. First, I like what it tells us about following God's direction when it comes to winning people to Christ. When I read this account I always wonder if the angel who told Philip to go to that particular road was a supernatural being who appeared to Philip or if it was a more mundane seeming messenger whom Philip described as an angel (the word translated "angel" can also be translated as "messenger"). In either case, I imagine Philip heading along the road wondering what he was supposed to do now when he saw the Ethiopian sitting in his chariot reading a scroll. A little voice in his head told him to go over and see what the guy was reading. I can imagine that because I have had it happen to me, not with the same remarkable results as happened here but nevertheless with results which make it clear that God intended me to be at that place at that moment. However, the key thing about this passage is something to which I think we pay too little attention. When the Ethiopian understood what Philip was telling him, he immediately requested to be baptized in the first body of water they came upon and Philip did so. Philip did not say, "Well, you need to go through membership class first." Or, "Well, we need to wait for one of the Apostles to do it." No, Philip took the eunuch over to the water and baptized him. We should do the same.