Every week I receive the bulletin for the upcoming Sunday worship service in my email. It contains the announcements and the Scripture reading which our pastor is going to base his sermon on. In August, I decided to read the scripture passage and write a blog entry containing my thoughts on the passage as a way to prepare for Sunday morning worship. I do not know how long I will continue doing this, but I have enjoyed doing so up until now. I feel like a hypocrite as I write this because I believe that it is important to make it to church each Sunday (with there being allowances for special occasions…this applies to what I believe that I should do, not necessarily what others should do). Yet, all too often I do not make it to church on Sunday morning for reasons that just are not good enough.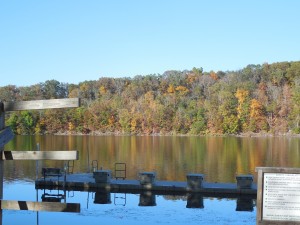 This weeks scripture passage is Jeremiah 4:1-4; 5:23-31.
Every time I read Jeremiah 4:3 I am reminded of Jesus' parable of the Sower. When I read this I think about plowing up the hard ground so that the seeds of God's word can take root and produce crops. However, in the very next phrase Jeremiah tells us not to waste good seeds among thorns. Jesus, in His parable, compared the thorns to the cares of the world which choke out the plants which produce the crops of God's will. Having said all of this, I want to point out that that is not exactly Jeremiah's point. Jeremiah's point in this passage is that while we need to change our hearts, it is not that easy to do. We could change our hearts, but we won't. Our hearts will only get changed, will only get plowed up, when we allow the Holy Spirit to do so. Because as the prophet tells us, we have stubborn and rebellious hearts. We resist doing God's will, even as we know and acknowledge that we should.