I am using the daily Bible reading schedule from "The Bible.net" for my daily Bible reading.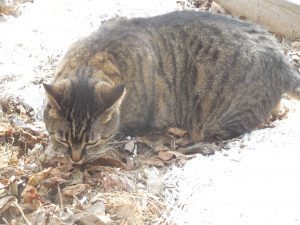 Today, I am reading and commenting on Deuteronomy 5-7.
When I first read through this there were several things which I thought might take a place of prominence in my blog today. There is the restating of the Ten Commandments (or, as I mentioned when they came up in Exodus, the Ten Sayings). There is the response of the people of Israel to hearing God speak directly to them. There is the command to drive out the people living in the Promised Land and to have no social interaction with them. All of those could be explored in some depth. However, when I went back through to decide how to word what I wanted to say, these verses really spoke to me (chapter 6:4-8).
Listen, O Israel! The Lord is our God, the Lord alone. And you must love the Lord your God with all your heart, all your soul, and all your strength. And you must commit yourselves wholeheartedly to these commands that I am giving you today. Repeat them again and again to your children. Talk about them when you are at home and when you are on the road, when you are going to bed and when you are getting up. Tie them to your hands and wear them on your forehead as reminders.
We are called to love God with all that we have, all of our heart(spirit), all of our soul, and all of our strength(body). Or to put that in the terms of Freud's psychological terms, we are to love God with all of our id, all of our ego, and all of our superego. I am going to state this one more way. We are to love God with all of our physical being, with all of our self-identity, and with all of our spiritual nature, our desire to be and do good. That right there strikes me pretty strongly, but the next part cranks that up a notch (or maybe only explains what the previous means).
We are to repeat God's instructions again and again, talk about them when we are at home and when we are away, discuss them when we get up in the morning and as we prepare to go to bed. In other words, there should be no time, and no place, where God's instructions, where what God desires us to do, is not our focus. And to ensure that it is our focus, that it is the center of what we are thinking, we should be talking about it. How does God want us to do our jobs? How does God want us to react to that driver who just cut us off in traffic? What does God want us to say to the rude person in the grocery store (or wherever else we meet them)? I could continue this, but the key question is this, how does what I am doing RIGHT NOW show that I love God with all that I am?