I am using the daily Bible reading schedule from "The Bible.net" for my daily Bible reading. I had been using One Year Bible Online, but it was time for a change. Today's passage and quite a few over the next month or two are why I did not use this approach before.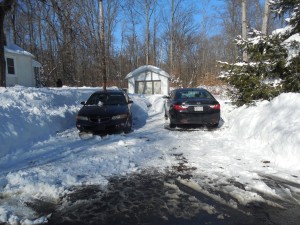 Today, I am reading and commenting on Leviticus 1-4.
This passage describes four types of offerings that the children of Israel might offer to God. Those four types are: burnt offering, grain offering, peace offering, and sin offering. A careful description was given about how each of these sacrifices was to be prepared for offering. It is interesting to compare what could be offered for each of these offerings. The burnt offering could be from the cattle herd, or from the sheep or goat flocks. However, the key factor was that it needed to be a male with no defects. The peace offering could be male or female from the same animal categories, also with no defects. The type of offering for the sin offering depended on who was making the offering. If the high priest (or perhaps any priest, the translation is unclear) needed to make a sin offering, or if one needed to be made for the whole community, the sin offering was to be a young bull. If the person making the offering was one of the leaders of the nation, the offering was to be a male goat. If the person making the offering was one of the common people, the offering was to be either a female goat or a female sheep.
I wish I could tell you the significance of these differences, but I cannot. However, there is one factor common to all of these offerings. The offering was required to be an animal without defect. Our offerings to God are not from our extra, from that which we would otherwise throw away. Our offerings are to be from that which we could use productively.