For today, One Year Bible Online links here.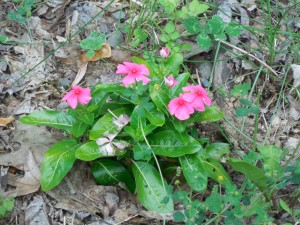 Proverbs 18:8
Everyone likes to hear the latest rumours. We want to think that we are in the know. The problem is that we often forget that the rumours we heard are just that, rumours. We come to believe that they are true, even though we have heard no facts to back them up. When we hear rumours and gossip, let us make sure we remember that they may not be true, or may even be outright lies.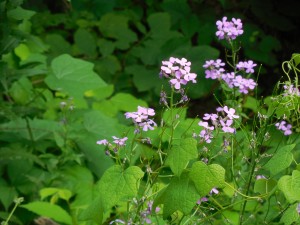 Psalm 149:1-9
Another psalm of praise. The psalmist tells the faithful to rejoice that God delights in them. Let us execute the tasks which God has given us.
Acts 21:1-17
As Paul traveled to Jerusalem he met with various groups of believers along the way. At each placed he stopped, one or more people were led by the Holy Spirit to urge Paul not to go to Jerusalem. Nevertheless, Paul was determined to complete his trip. Paul told the believers who urged him not to go that he was not only willing to be jailed for Christ but he was willing to die for Him. In making that statement Paul gave an example that all Christians should follow. Are you willing to be jailed for following Jesus? Are you willing to die in order to remain faithful to Him?
As I have read this passage over, it seems to me that Paul was given the choice of avoiding being a martyr. I was going to write that the Holy Spirit was urging Paul to not go to Jerusalem. However, when I started to write that I realized that Paul was given the choice. I believe that if Paul had chosen not to go to Jerusalem, God had plans for him that did not involve him being a martyr. On the other hand, by going to Jerusalem knowing what he was going to face, Paul gave heart to many Christians, both in his time and later, who were facing persecution which they could not/can not avoid.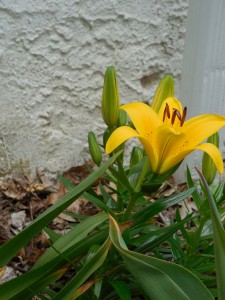 2 Kings 18:13-19:37
This story is one of those which tells us a lot about God's control of history. The officials of Assyria were sure of their power, and their ability to conquer Jerusalem. They declared that God would not be able to protect Jerusalem any more than the gods of other nations had protected them. Looking at this story from a secular perspective, there was nothing which could prevent the Assyrians from besieging Jerusalem until it was forced to surrender, or fell because its soldiers were no longer able to man the walls. Sennacherib's will was supreme. No army, no power could prevent him from doing as he wished. He and his officials declared this to Hezekiah and the people of Jerusalem.
Hezekiah responded by doing what people of faith should always do when someone tells them such things. He turned to God in prayer and asked, "Do You hear this God? I call on You to answer this slander, because I know that Sennacherib is NOT sovereign. You, and You alone, are sovereign." To which God replied, "I will answer Sennacherib and we will see who is truly sovereign. He will not conquer Jerusalem, he will not even besiege it. He will turn for home, where he will be killed."
That night, 185,000 of Sennacherib's soldiers died and Sennacherib broke camp to return to Nineveh. While worshiping in the temple to the god of Nineveh, Sennacherib was killed. Yes, Hezekiah and the Kingdom of Judah could not stand against the military might of the Assyrians, but God is not limited by the limits of this earth. Those who declare themselves sovereign will discover, to their regret, that only God is sovereign. When we look at world history we see nation after nation and army after army which were unbeatable and against which no force on earth could stand. Yet, time and again, they fall before the might of God. Time and again they discover that they are not sovereign after all.