For today, One Year Bible Online links here. This is the first day of a New Year. Let us dedicate ourselves to serving God each and every day in everything we do. I will ask His Holy Spirit to make me more faithful in service to God this year than I was last year.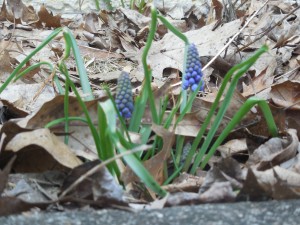 Proverbs 1:1-6
As we start a new year, it is worth considering how reading the Book of Proverbs can help us live better lives. The Book of Proverbs was written in order to teach people wisdom and discipline. It even answers the question: why do we need wisdom and discipline?
The answer to that question is: so that we may do what is right, and just, and fair. So, join me in this new year in finding guidance for our lives by exploring the sayings recorded in this book. May God grant us understanding so that we may receive guidance for living our lives.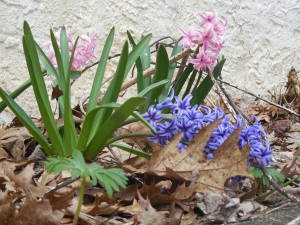 Psalm 1:1-6
Speaking of receiving guidance, this psalm gives us some good guidance about living our lives. If you want true joy in your life, this psalm gives you a couple of things not to do and a couple of things to do. Things not to do:
Follow the advice of the wicked
Hang out with sinners
Join in with those who mock others
It is not enough to know what not to do, we must also know what to do:
Delight in the law of the Lord
Meditate on that law day and night

That sounds fairly simple. Why do I have so much trouble doing it?

Matthew 1-2:12

When Joseph discovered that his arranged bride was pregnant, he did not become vindictive and demand she be publicly shamed. Instead, he planned to quietly step aside, perhaps to allow her the opportunity to marry the father of her child. However, God sent a messenger to Joseph in a dream. Joseph listened to the messenger and married Mary. There is a lesson there for us. Joseph did not seek to assuage the hurt he must have felt by shaming Mary. As a result he was receptive to hear God's guidance when it was given to him. Joseph suffered a lot for Jesus to come into this world and apparently did not live to see Jesus begin his ministry.
The other part of this story is the wise men. Actually what I notice here is that when someone asked Herod where the Messiah (because that is the only "king" that he would have expected to be heralded by a star) was to be born, he knew just who to ask. And when he asked them, they knew the answer off of top of their head. Yet out of all of the political and religious leaders not a single one of them chose to go and see this long awaited Messiah. They knew the answers, but when it came time to do something, they did nothing.

Genesis 1-2:25

It is appropriate to study the creation story on the first day of the year. This story tells us the power of the Word of God. Time and again we are told, "Then God said…" and what He said came to pass. Not only did it come to pass as God said, but it was good.
To cap it all off, God created mankind. God placed man in the Garden, where He decided that man needed a companion. First God showed all of the animals to the man and the man named them. However, none of the animals were found to be suitable companions for the man. When I was growing up, I was under the impression that God brought each of the animals to the man in order to see if they might do. But now when I read it I realize that God brought all of the animals to the man to show him that none of them would do. God already knew that none of the animals was a suitable companion for the man. Having shown the man that none of the other animals would do, God created woman. After having seen all of the animals, the man knew that the woman was meant for him. He realized it at once that she was to be his wife. I wish I could say that the same was true for me. It took God a lot longer to convince me that the woman He had brought into my life to be my wife was the right one, but I am glad He finally convinced me (her persistence had more than a little to do with that as well)