For today, One Year Bible Online links here.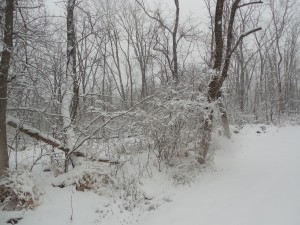 Proverbs 22:14
An immoral, adulterous woman (or man) will say things which inevitably lead those who listen to them into a dangerous trap. Those who have already made God angry will fall into that trap.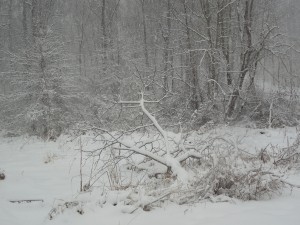 Psalm 45:1-17
I never noticed before what a good psalm this is for a wedding.
Advice to the groom: Love justice and hate evil
Advice to the bride: Forget your people and family in order to cling to your husband

Too much can be easily made of both pieces of advice, but this psalm represents a good starting point for giving a couple getting married good advice.

2 Corinthians 5:11-21

If we truly understand what it means to fear the Lord we will work to convince others to do the same. In order to accomplish this we must be sincere before God, who can see all of our motives and actions. We may hide some of our motives and actions from people, but we cannot hide them from God. If all of our motives are forthright and open those who hear our testimony and preaching will know that we are sincere. They may think that we are crazy, but I am willing to be crazy if that is what it takes to bring glory to God. On the other hand, there are times when we must show that our beliefs coincide with reality and logic (I need to write a blog on the importance of that for Christian faith some time).
Whether we are acting in ways that seem crazy, or showing how doing God's will is the only way to be truly sane, Christ's love should be what is controlling our lives. Christ died for everyone, so let us die to ourselves and live for Him. Rather than seeking that which will give us pleasure, I will do that which brings glory and pleasure to Christ. God has reconciled us to Him. Having done so, He has given us the task of bringing His message of reconciliation to others. God has made us His ambassadors. As His ambassadors we are His personal representatives. In this role, our actions reflect directly on God, let us act accordingly. We are here to call on others to be reconciled with God. It is our responsibility to act towards others as God Himself would act.
I like looking at the way both the NIV and the NLT translate verse 20. The NIV says that we "implore" others to be reconciled with God while the NLT says that we "plead" with others to come back to God. Both of these translations give the sense that there is little, or nothing, we are not willing to sacrifice if only the one we are speaking with will be reconciled to God. What am I unwilling to sacrifice, to give up permanently, in order for another person to come to Christ? How can I learn to be willing to surrender that to God as well?

Job 40-42:17

When Job finally gets what he asked for, a chance to speak with God face-to-face, he recognizes that he was in the wrong. Job realizes that when he questioned God, he was demonstrating his ignorance and foolishness rather than posing legitimate questions for God. This is the reaction that every person has when they finally find themselves before God. When in the presence of God we all realize that when we questioned what God has done it was because we did not know enough to understand, that we are incapable of truly understanding. Job recognized his sin and fully repented his arrogance.
Having humbled Job, God turns to his three friends, Eliphaz, Bildad, and Zophar. He tells them that their words were even further from the truth than what Job had said. God instructs them to ask Job to pray for them. Noticeably absent from the list of those corrected by God is Elihu. The conclusion of the Book of Job is why it is important to read through the Bible multiple times. We can easily lose track of which things said by which person in the Book of Job (and elsewhere) represents things we should follow and which things represent misunderstandings about God.