For today, One Year Bible Online links here.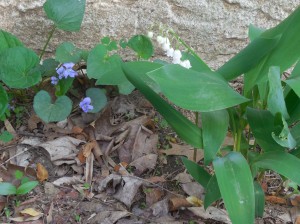 Proverbs 16:14-15
The wise do their best to avoid angering those who rule. Those who anger the people who govern a nation are in danger. On the other hand, those who please the people in charge will prosper. Whether these two facts are good or bad depends on whether the people in charge rule justly or not.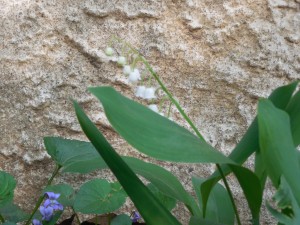 Psalm 119:153-176
The psalmist continues his tribute to following God's commands. God's love is unfailing and His commands are truth. If we follow God's instructions, He will rescue us from those who persecute us. If you hate falsehood, you will love God's commands. The reverse is also true, if you love God's commands, you will hate falsehood. Let us pray daily for God to give us the ability to discern His will for us. The final verse shall be my prayer:
have wandered away like a lost sheep;
come and find me,
for I have not forgotten your commands.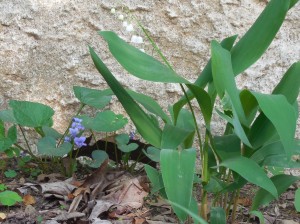 John 20:1-31
When Jesus appeared to the disciples after His Resurrection, He told them to receive the Holy Spirit. Along with the Holy Spirit, He gave them the authority to forgive sins. I believe that we receive the same authority, and responsibility, when we receive the Holy Spirit through our faith in Jesus.
Thomas was not with the other disciples the first time Jesus appeared to them after His Resurrection and refused to believe that they had actually seen Jesus. I am sure that the other disciples tried to convince Thomas, but he would not accept their word for it. He insisted that he needed to actually touch the wounds which Jesus had received when He was crucified. Thomas was a skeptic. We can learn a lot about converting skeptics from this story. No matter what argument Thomas' close friends, the other disciples, made, he would not accept that Jesus could have risen from the dead. Then Jesus appeared before Thomas telling him to "Stop Doubting and believe"(NIV). When confronted with the living Jesus, Thomas cried out, "My Lord and My God." We can make all of the arguments to skeptics that we wish, but until they encounter Jesus for themselves they will not believe.
My final thought on this passage is for those of us who have encountered Jesus. We too need to take Jesus' words to Thomas to heart. Let us too stop doubting and believe.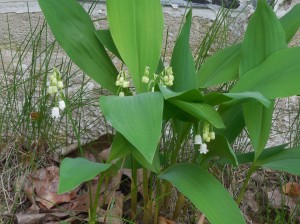 2 Samuel 18-19:10
When David received news that Absalom was dead, he was grief-stricken. Joab had to confront him about his misplaced grief. Joab pointed out that if David's army had lost, it would have been David who was dead. And not just David, but his wives and the rest of his sons. David grieved for the loss of his son and that was not completely inappropriate. However, he did so in a manner that made it seem as if he would have preferred the death of all of his loyal supporters to the death of his rebellious son.