I am using One Year Bible Online for my daily Bible study. For today, One Year Bible Online links here. I have found that by writing this daily blog of what I see when I read these scriptures, I get more out of them. I hope that by posting these ruminations others may get some benefit as well. In order to make that possible I read the passages and write my thoughts a day, or more. in advance. If you have any thoughts or comments regarding these verses or what I have written about them, please post them.
Proverbs 10:20-21
     Do I value what the righteous people around me have to say? And, am I afraid of being held in poor regard by the wicked? If we listen to what the righteous have to say, we will be encouraged and prosper. Fools come to destruction because they discount the advice they receive from the righteous.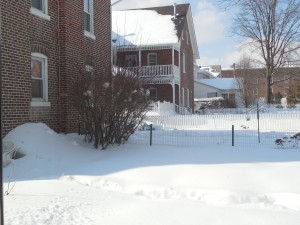 Psalm 44:9-26
     Sometimes God's plans for us seem cruel. We do not always face roses and parades when we follow God. We may not understand what God is doing in our lives, but God's love is unfailing and He will rescue us. Actually, I am reminded of a thought I had while listening to a song. The song said that God turns ashes to gold, and there is truth to that. However, as I listened to that song I realized that too often we look at the ashes around the crucible, rather than at the gold which God used the fire to purify. When I have passed through the fires which God is using to purify me, I will strive to look at the gold he has brought to light, rather than at the ashes that are all that remain of the dross He destroyed to free that gold. (I know, I am not keeping my metaphor clean there, but I think you can understand what I am saying).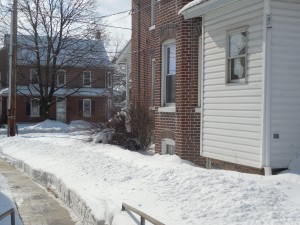 Mark 10:13-31
     Mark recounts how some parents wanted to bring their children to Jesus for Him to bless them. His disciples rebuked the parents for wasting Jesus' time. When Jesus saw what the disciples were doing, He was angry. He told them (and us) not to interfere with children coming to Him. I am a firm believer in adult baptism and am disturbed when I see young children being pressured to "make a decision for Jesus." I think it is very important that someone be old enough to truly understand the decision they are making and to count the cost (as Jesus elsewhere tells us to do before we choose to follow Him). However, this passage makes clear that parents should bring their children to Jesus and that Jesus welcomes the children.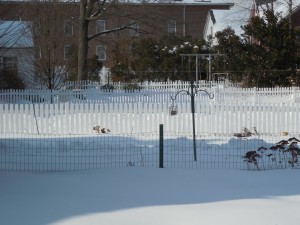 Leviticus 24-25:46
     God commands the people of Israel to observe a Sabbath year and a Year of Jubilee. During the Sabbath year they are not to plant their fields or prune their grape vines. They are not to gather the grain which grows on its own into barns nor harvest the grapes that grow. They are allowed to eat what grows on its own, but they are not to cultivate anything during that year. In response to their fear that they will not have enough to eat God promises them that He will bless them with a surplus in the sixth year sufficient to tide them over.
The Year of Jubilee was to occur every 50 years. It was to be a Sabbath Year with additional provisions. It was to be a year of restoration where those who had done well would restore those who had suffered misfortune. The provisions can be analyzed many different ways, but the key concept is that we do not truly own anything. It all belongs to God and we are merely allowed to make use of it in trust from Him. The whole concept of the Year of Jubilee is a reminder that we are to use every thing which comes into our possession to bring glory to God.