I am using One Year Bible Online for my daily Bible study. For today, One Year Bible Online links here. I have found that by writing this daily blog of what I see when I read these scriptures, I get more out of them. I hope that by posting these ruminations others may get some benefit as well. If you have any thoughts or comments regarding these verses or what I have written about them, please post them.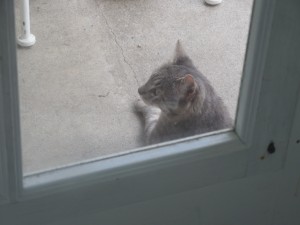 2 Kings 18:13-19:37
Hezekiah was king of Judah when Assyria was at the peak of its power. Assyria invaded Judah. The king of Assyria sent an army led by his three chief officers to besiege Jerusalem. The Assyrian chief of staff summoned King Hezekiah to a meeting, but Hezekiah sent several court officials in his place. The Assyrians asked the officials what Hezekiah was relying on in his rebellion against Assyria. They told them that Egypt would not be able to help them. They then asked how Hezekiah thought he could rely on God, since he had torn down the shrines where the people had worshiped God and made them come to Jerusalem to offer sacrifices. They offer to provide Hezekiah with 2,000 horses, if he can find the men to ride them into battle. Finally, they claim that they invaded Judah at God's direction, that God had told them to attack and destroy Judah.
Hezekiah's court officials ask the Assyrian officials to speak in Aramaic (the language spoken by the educated elites of the Middle East at the time), since they understood it, rather than in Hebrew (the dialect of the kingdom of Judah), because they did not want the people to hear what was being said. The Assyrian officials then called out to the people on the city walls telling them not to let Hezekiah fool them into thinking that he could protect them from the Assyrian army. They told the people not to count on God to rescue them because He would be unable to do so. No other god had been able to save their people from the Assyrians and God would be likewise powerless to stop them. When the court officials returned to Hezekiah and reported the message of the Assyrians to him, he tore his clothes in despair and sent to the prophet Isaiah for guidance. Isaiah told Hezekiah not to worry. The king of Assyria would be called home to deal with troubles there and while he was there, he would be killed by the sword.
Soon afterward, Sennacherib, the king of Assyria, received word that the armies of Cush (which was located approximately where Ethiopia is today) were marching out to meet him. Before taking his army to meet this attack, Sennacherib sent a letter to Hezekiah saying that he would return and that when he returned, God would be unable to prevent him from destroying Jerusalem. Hezekiah took this letter to the Temple and laid it before the Lord. Hezekiah acknowledged that Assyria had conquered these other nations and destroyed their gods. He then declared that this time it was different because those gods were mere idols, while the God that he worshiped was the creator of the universe. Hezekiah begged God to show His power and rescue His people from the Assyrians.
Isaiah sent a message to Hezekiah telling him that God had heard his prayer. God answered Sennacherib's pride by telling him that all of his accomplishments were according to God's plans. And now that Sennacherib had boasted against God, God would show His power by putting a hook in Sennacherib's mouth and guiding him back the way he had come. Isaiah told Hezekiah that the Assyrians would not return to besiege Jerusalem, would not even launch the most basic attack against it. God would show His power and protect Jerusalem against this attack. That very night a large part of the Assyrian army died in the night. In the morning when he saw the number of men he had lost, Sennacherib broke camp and returned home. While he was in worshiping at the temple of his god in his capital, two of his sons killed him with their swords.
The king of Assyria was the most powerful man of his day. He believed that he could go wherever he wanted and no one, not even God, could stand in his way. This passage reminds us that no matter how much power we may have, we can only accomplish those things which God has allowed. The other side of it is, no matter how powerful those standing against us may appear, when God stands in our defense we will not be defeated. Hezekiah did not proudly confront the king of Assyria, rather he humbly cried out to God. This should be our model when facing life's difficulties.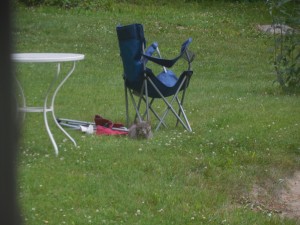 Acts 21:1-17
As Paul continued his journey to Jerusalem, he met with the believers in each city were he stopped. When he got to Caesarea, he stayed with Philip the Evangelist for several days. Agabus came down from Judea and prophesied that the Jews would bind Paul and turn him over to the Gentiles. The believers in Caesarea attempted to convince Paul that he should not go to Jerusalem. Paul responded that he was prepared not only to be bound, but to die in the service of Jesus. Paul then went on to Jerusalem where he was welcomed by the believers living there.
When reading this passage I have always heard preachers focus on Paul's willingness to suffer persecution in the name of the Lord. And we should certainly be willing to face such persecution. We should not allow the threat of persecution turn us from following the path that God has set us on. However, I cannot help but wonder. Perhaps the reason that God sent prophets to warn Paul what he would face when he got to Jerusalem was because God was trying to tell Paul to not go to Jerusalem. As I have been reading the book of Acts this year, I noticed something. Other believers repeatedly attempted to get Paul to be less confrontational in his interactions with unbelievers. Paul had a tendency to rub people the wrong way and the book of Acts does not praise him for that. I have never seen it this way before, but I believe that the Scripture is not praising Paul for his abrasiveness. Rather it seems to me that Scripture tells us that God used Paul despite his abrasiveness.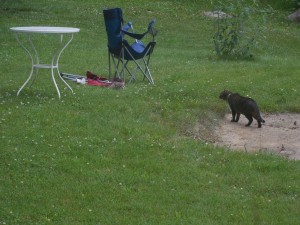 Psalm 149:1-9
Today's psalm is another one of praise. I have often felt called to talk about how we as Christians need to be out among the sinners of this world in order to witness to them. This psalm reminds us that we need to spend time telling the faithful as well what God has done for us.

Praise the Lord!

Sing to the Lord a new song.
Sing his praises in the assembly of the faithful.
Let us not forget to tell the faithful how God has worked in our lives, so that we can encourage them as well.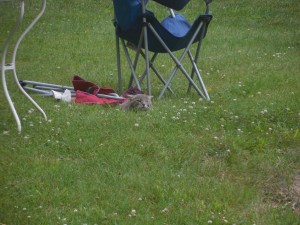 Proverbs 18:8
Listening to rumors and gossip make us feel like we are part of the "inner circle", but we tend to take them into our basic understanding of people and events without ever examining their accuracy.