I am using One Year Bible Online for my daily Bible study. For today, One Year Bible Online links here. I have found that by writing this daily blog of what I see when I read these scriptures, I get more out of them. I hope that by posting these ruminations others may get some benefit as well. If you have any thoughts or comments regarding these verses or what I have written about them, please post them. I hope that the Spirit is moving in others through these posts as the Spirit has definitely been convicting me.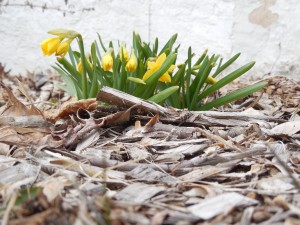 Deuteronomy 18-20:20
Moses reminds the children of Israel that the tribe of Levi would not receive an allotment of land, that they would live on the offerings given to the Lord. He tells them to consider that fact in their offerings. Moses goes on to tell the children of Israel that they must not imitate the detestable practices of the people living in the land they are about to occupy. He details some of those detestable practices: sacrificing their children, divination, sorcery, casting spells, consulting the dead.
Moses goes on to tell them that the Lord will raise up prophets to speak to them on His behalf and that the children of Israel should listen to such prophets. However, any prophet who presumes to speak on the Lord's behalf whom the Lord has not commanded to do so, or who speaks on behalf of some other god, is to be put to death. Moses then tells them how to tell if a prophet is sent by God or not. If what the prophet proclaims in the name of the Lord does not take place, God has not sent them.
Then Moses describes once more the cities of refuge that the children of Israel were to designate. They were to be places where someone could flee for safety if they unintentionally killed someone. However, these cities were not to offer protection to those who purposely killed someone. Moses sets up a standard of justice. No one is to be convicted of any crime on the testimony of a single witness, the matter must be established by the testimony of at least two or three witnesses in order to convict someone of a crime. Further if someone falsely accuses someone of a crime, if the judges prove the accuser to be a liar, the accuser shall be subject to the punishment for the crime of which they falsely accused another.
Moses told the Israelites not to worry about the strength of their enemies armies when they go to war because God would be with them. When they prepare for battle, a priest is to come and address the army, giving it God's blessing before the battle. After the priest has addressed the army, the officers are to send home anyone who has just built a new house or planted a new vineyard or become engaged, or for that matter is just afraid. Moses goes on to give further instructions on how they are to conduct wars.
Luke 9:28-50
About eight days after explaining to the disciples that He had to die and be raised after three days, Jesus took Peter, James and John with Him up a mountain to pray. While Jesus was praying, His face changed and His clothing became brilliant like a lightning bolt. Moses and Elijah appeared talking with Jesus. Peter, James and John were sleeping when this began. They woke up to see Jesus in His full glory. Peter suggested that they build shelters for the three (Jesus, Moses and Elijah). While Peter was making this suggestion, a cloud descended and covered them and a voice came out of the cloud telling them to listen to Jesus. When the cloud lifted Jesus was alone with the three disciples.
When Jesus came down from the mountain a father greeted Him with a request to heal his son. The father had brought his son to Jesus' disciples but they had been unable to heal him. Jesus told the father to bring his son to Him. As the father was doing so, the demon threw the boy to the ground in a convulsion. Jesus rebuked the spirit and healed the boy, returning him to his father. The witnesses were amazed and praised God.
While the crowd was "oohing and ahing" over the boy, Jesus once more told His disciples that He would be killed. The disciples did not understand what He was saying at the time. Meanwhile the disciples began arguing over which of them would be the greatest. Jesus responded to their argument by placing a child before them and telling them that whoever welcomed a child in His name welcomed Him. Jesus went on to tell them that the least among them was the greatest. John then told Jesus that they had seen someone casting out demons in His name and that they tried to stop him because he was not one of them. Jesus replied that they should not attempt to stop such people because whoever is not against them is for them.
Psalm 73:1-28
The psalmist cries out that God is good to those who are pure in heart. Then he confesses that he almost allowed himself to be seduced away from God. He had become envious of the wicked and arrogant. He saw them living what appeared to be lives of ease. It appeared to him that it was a waste of time remaining faithful to God, that those who despised God and His commands lived a better life. He was tempted to proclaim this, but he kept silent and tried to understand. He made no progress until he entered into God's presence to worship Him. Then he saw how their lives are truly empty and meaningless. The lives of the wicked will end in despair. In time our life on this earth will end, then only those who are sustained by God will find new life and the strength to continue.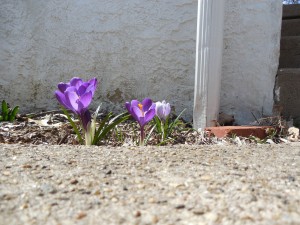 Proverbs 12:10
The righteous care for the needs of their animals, even when the wicked attempt to be kind, they are cruel. Those who take pleasure from the discomfort of other beings are inevitably evil. Those who are righteous are made unhappy when any thing suffers, even if it is a mere animal.