I am using One Year Bible Online for my daily Bible study. For today, One Year Bible Online links here. I have found that by writing this daily blog of what I see when I read these scriptures, I get more out of them. I hope that by posting these ruminations others may get some benefit as well. If you have any thoughts or comments regarding these verses or what I have written about them, please post them.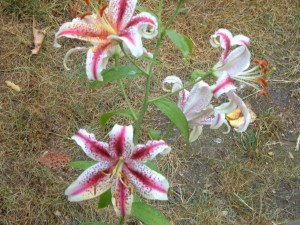 2 Chronicles 30-31:21
After completing the re-dedication of the Temple, Hezekiah sent out couriers to all of Judah and Israel, inviting the people to a Passover celebration. In addition to the lands that he controlled, he sent the couriers into the lands of the Northern Tribes to those who remained after the Assyrians took many of them into captivity. This was not the correct time for the Passover, but Hezekiah and his advisers decided to hold it at this time because it had not been celebrated in a long time, except by a few individuals. Hezekiah gave the couriers a message that emphasized the importance and benefits of returning to following God's commands. For the most part the people of the towns and villages of the Northern Tribes ridiculed the couriers. Nevertheless, some men from those territories came to the Passover celebration. On the other hand, the people of the lands of Judah were unified in their positive response to Hezekiah's messengers.
When the crowds started arriving in Jerusalem, they cleared away the pagan altars that Hezekiah's father had constructed in Jerusalem. After the Passover celebration, the people went throughout the land and destroyed the pagan altars and objects of pagan worship. In many ways this reminds me of a modern revival meeting. The people gathered for a multiple day event of worship and praise. When the event was over, they were galvanized to a new commitment to faithfully following God. They went out and destroyed those things in their daily lives that tempted them to sin. In addition, the people began giving free will offerings to the service of God. Hezekiah strove to follow God's laws and commands and the people followed his lead. We should be praying today that leaders such as Hezekiah rise up within the Church and lead a similar revival among us.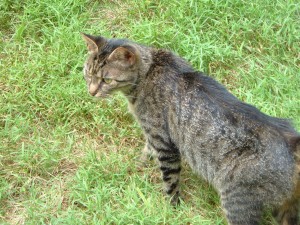 Romans 15:1-22
In yesterday's passage, Paul told us not to argue about "disputable matters", such as what it is appropriate to eat, or what days we should worship on. Today he begins by telling us that those of us who are strong in our faith must be considerate of those who are weak in their faith. This means whichever side of the debate you are on, he is talking to you, because obviously, at least on the point of debate, you will think your faith stronger than that of the person whom you are disagreeing with. Therefore, Paul is putting the obligation on you to build the other person up. We should strive to live in harmony with one another in order to give glory to God.
Paul tells his audience that he is confident that for the most part they already know what he is writing. He tells them that he knows full well that most of what he is writing is just a reminder for them. Paul concludes this section by telling them that he has striven to preach the Gospel to those who have never heard it before, rather than preach where someone has already started a church. This is the reason he has not yet been to Rome. First, because he had been busy preaching in towns closer to him that had not yet heard the Gospel. Second, because someone else had already preached the Gospel in Rome.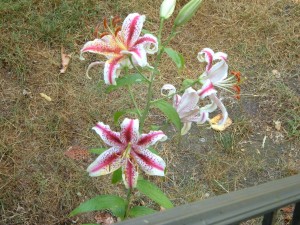 Psalm 25:1-15
If we trust in God, we will not be disgraced. We will not be disgraced because we will look to God to discern what path we should follow. If we look to God with humility, He will lead us down the path we should follow. Even when we go astray, if we turn back to Him, He will show us the path we should choose. We do not need to be constantly looking around for traps and pitfalls, because God will rescue us from them. If we keep our eyes on God, then just like Peter, we will be able to walk over top of danger/water without fear, but if we take our eyes off of Him to look at the dangers, we will sink beneath the waves. Although even then, when we cry out to God, He will save us.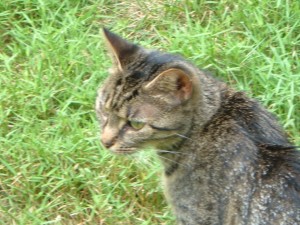 Proverbs 20:13-15
If you work hard and take advantage of opportunities when they present themselves, you will have enough to eat. Wisdom is more valuable than wealth. If we strive after wisdom, we will have sufficient resources to live comfortably. If we strive after wealth and miss wisdom, wealth is liable to slip away as well.