I am using One Year Bible Online for my daily Bible study. For today, One Year Bible Online links here. I have found that by writing this daily blog of what I see when I read these scriptures, I get more out of them. I hope that by posting these ruminations others may get some benefit as well. If you have any thoughts or comments regarding these verses or what I have written about them, please post them.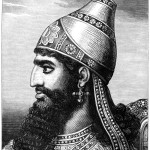 2 Kings 18:13-19:37
In the year of King Hezekiah's reign, the Assyrians under Sennacherib invaded Judah. King Hezekiah sent them a large tribute in an attempt to get them to withdraw. Despite this the Assyrians marched on Jerusalem. The Assyrian representative called out to the people on the walls of Jerusalem telling them that God will not rescue them from the king of Assyria. He further said that God cannot rescue them from the king of Assyria. King Hezekiah and his court officials despaired. King Hezekiah sent some of his court officials to talk to Isaiah. Isaiah responded by telling them that God would act against the King of Assyria and cause him to leave Jerusalem. Further Isaiah told them that Sennacherib would be killed with the sword. Soon afterword King Sennacherib received word that the king of Ethiopia (Cush) is leading an army against him. Before he marched to confront the king of Ethiopia, Sennacherib sent a letter to Hezekiah telling him that the gods of no other country were able to save them from the Assyrians and that God would be no different. Hezekiah goes to the Temple and spreads the letter from Sennacherib out before the Lord. Isaiah gave Hezekiah an answer from God. God's answer was that all of Sennacherib's success was part of God's plan, but now that Sennacherib had defied God Himself, God would put a hook in his nose and a bit in his mouth and lead him back the way he had come. God further told Hezekiah that the Assyrians would not attack Jerusalem, that he would not even lay siege to it. That night 185,000 Assyrian soldiers died in the night and the Assyrians broke camp and marched home. After he returned home, one day when he was worshiping in his pagan temple, two of his sons killed him with their swords.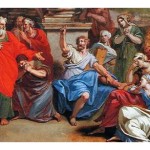 Acts 21:1-17
In this passage Luke tells us of Paul's return to Jerusalem. At several stops along the way, believers prophesied that Paul should not go to Jerusalem, that if he did he would be bound and turned over to the Romans. The believers repeatedly tried to convince Paul not to go to Jerusalem, but Paul remained determined. Paul told them that he was prepared not only to be jailed for his faith in Jesus, but to die for his name. This is an example that we should follow. We should be willing, perhaps even eager, to suffer for Jesus' name.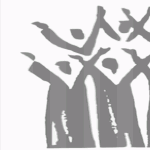 Psalm 149:1-9
The psalmist calls on us to sing praises to the Lord, to praise his name in the assembly of His people. This is another scripture teaching us to gather regularly with our fellow believers to worship and praise the Lord.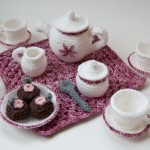 Proverbs 18:8
Most of the proverbs I have been reading over the last while have been somewhat familiar to me, but this one is new to me. It is such a beautiful summation of the nature of rumors. Rumors are hard to resist, but they often lead us to judge people and situations on the basis of things that we do not know to be true. We all want to know "insider" details, so we are more ready to believe rumors that might make us seem to be in the know.